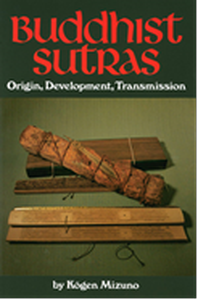 Buddhist Sutras
by Kogen Mizuno
The history of Buddhism's transmission
from India to the countries where it flourished is the story of the transmission of the teachings in its sutras, or scriptures. This is an engrossing account of the origin and development of the sutras and of the priests who carried them to new lands.
220 pp. 5.9 x 8.9 in. Map. Appendix. Index.